Contact us about Roll-n-Go Model 4200 Bunk Options.

Bunks available for Model 4200
Roll-n-Go Offers 3 bunk sets for use with the Model 4200 Rail System.

Bunk Option 1 - Standard Bunk Set

The standard bunk set which comes at no additional charge is the Multi Hull Bunk set. This system will adapt to most hulls whether V-hull, tri-hull or flat bottom boats. It consists of 4 pads of quality marine grade carpeting securely fastened to pressure treated 2 x 10 lumber. The easy mounting system gives you many options for location and angles.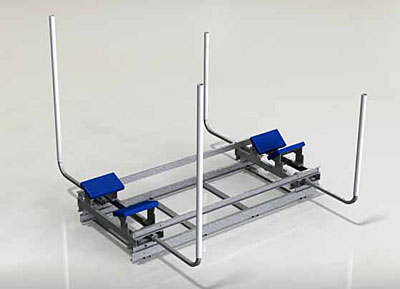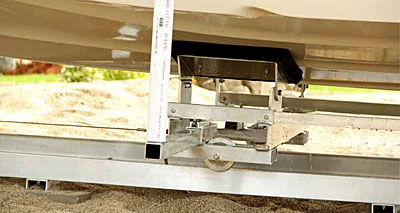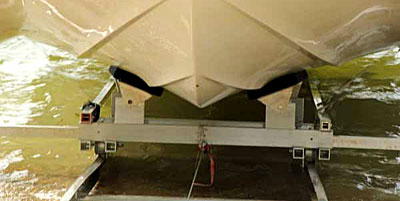 Bunk Option 2 - High Bunk Set

The High Bunk set is identical to the Multi Hull set except its taller brackets give the clearance required for many inboard drive and v-drive boats common on ski and wake boats, and others with tracking fins.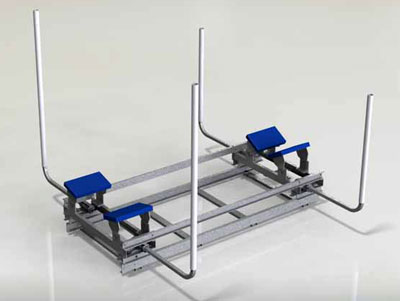 Bunk Option 3 - Pontoon Bunk Set

The Pontoon Bunk set is ideal for boats with round pontoons from 19? to 27? diameter. They can be use with tri- toons, even if the center pontoon is a larger diameter. (The center pontoon will not be supporter but will hang free with plenty of clearance). These bunks are constructed with marine grade carpet mounted to pressure treated lumber.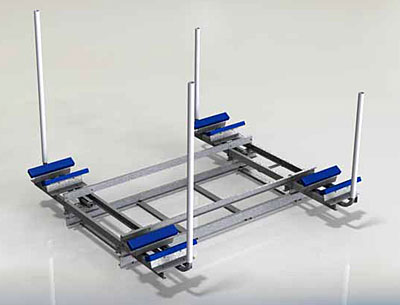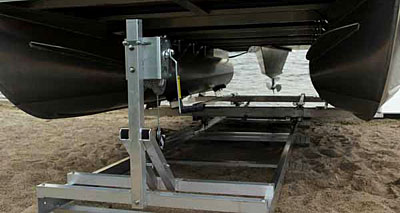 Contact us about Roll-n-Go Model 4200 Bunk Options.