MICROBES


Please contact us for an
Ultra Microbes quote.

Ultra-Microbes, Shakers

Ultra-microbes are housed in a bentonite clay powder that provides the slightly moist environment needed for them to live, but they stay dormant until activated in the water. The resealable, waterproof shakers are available in two convenient sizes and application is easy: simply sprinkle the microbes onto the affected area to be cleaned.

Part #5238: Shaker, 6 oz.
Part #5239: Shaker, 28 oz.


Click photo to enlarge.

Ultra-Microbes, Water Soluble Packets

No measuring, scooping or spreading required - simply place the entire 4 oz. water soluble packet into the area for cleaning. The packets dissolve, allowing the Ultra-Microbes to spread throughout the area. These packets can be tossed into oil/water separators, catch basins, grease traps and other area to facilitate oil and grease removal.

Part #5232: Water Soluble Packets (4 oz.) - 6 pack



Click photo to enlarge.

Bulk Bags

Bulk bags (25 lbs.) can be used for larger spills, open water applications or for more frequent use. Or keep bags on hand for refilling shakers and other small containers or for large, unexpected spills.

Part #5233: Bulk Bag, 25 lbs.

Ultra-Microbe Booms
Ultra-Microbe Booms contain specially treated polyethylene foam which allows them to float on the water surface right where the oil is. Microbe tablets are inserted into slits in the foam sleeves (8 in the Boom and 6 in the Mini Boom) providing extended water contact. The tablets dissolve, releasing the Microbes into the water. Booms can be dropped or tied off with the included lanyards in catch basins and other areas where oily water collects.
Part #5230: Ultra-Microbe Boom - 3 pack, Dimensions: 24" x 2 3/4" x 1 1/2" (607mm x 70mm x 38mm)
Part #5234: Ultra-Microbe Mini Boom - 6 pack, Dimensions: 6" x 4" x 1" (152mm x102mm x 25mm)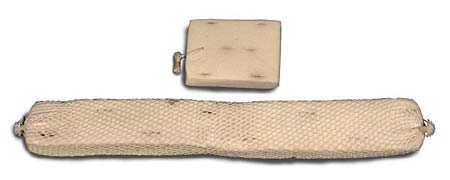 Click photo to enlarge.
Note: All Ultra-Microbe products are stamped with an expiration date and have a typical shelf life of approximately 4 years.
Please contact us for an Ultra Microbes quote.