DOCK HARDWARE IN BC AND ALBERTA CANADA


(H-CRS) Our Chain Retainer bolts to the side of your dock and uses chain to hold the dock in place. You can use 5/16", 3/8" or 1/2"chain. Use either (2) H-W or (1) B as back up plates. 5" L x 5" H.
Related items that you may need. Click to view.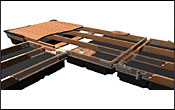 Build-A-Dock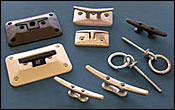 Dock Accessories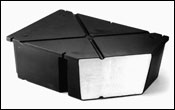 Ace Floats