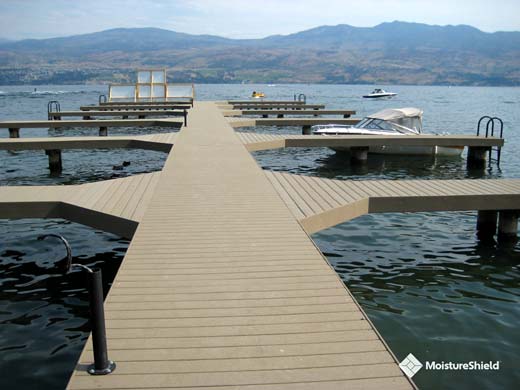 MoistureShield® Composite Decking is the perfect combination of nature, design and quality. For 20 years and counting, MoistureShield has never experienced field failure due to rot, decay or delamination. Backed by a transferable limited lifetime warranty, more than twice the length of most composite decking manufacturers. MoistureShield® comes in seven colors: Cape Cod Gray, Earthtone, Rustic Cedar, Seasoned Mahogany, Desert Sand, TigerWood and Walnut. MoistureShield is produced with a 50/50 blend of recycled wood fibers and plastics that help conserve the environment. MoistureShield Composite Decking is a product of excellence and always outperforms.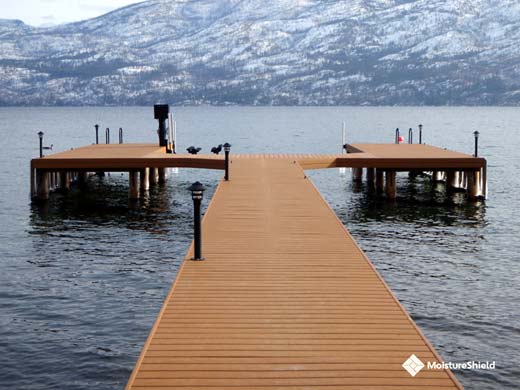 Vantage Collection™

The Vantage Collection is designed to help builders and decking contractors better target their individual customers' specific deck design needs and budgets. The new environmentally friendly wood-plastic composite decking line balances performance and cost, while offering the green-building benefits of other MoistureShieldŽ decking and railing products. Deck planks in the MoistureShield Vantage Collection are 5/4" by 6" (1" by 5.5" nominal dimensions) and are embossed with a realistic wood grain finish on both sides, making them fully reversible. Building professionals can order the solid decking boards with or without grooves to accommodate hidden fastening systems. Colors include: Seasoned Mahogany, Rustic Cedar, Cape Cod Gray, Earthtone, Desert Sand, Walnut and TigerWood. Like other MoistureShield decking products, the Vantage Collection contains a minimum of 38% post-consumer recycled content and 57% preconsumer recycled content.

Installation Guide
Warranty
Glamour Book






Please contact us for a MoistureShield® composite decking quote.