Please contact us for a Containment Boom quote.

Nelco Marine's Containment Booms are designed for deployment in a wide range of scenarios. Our containment booms are known for their quality, durability and availability. We make several different types of oil containment boom depending on the application and conditions. We use top quality materials featuring encapsulated closed-cell foam flotation, galvanized chain ballast, stainless steel top tension cables (where applicable) and industry standard ASTM aluminum end connectors. All of our booms are constructed with 100% Radio Frequency (RF) welds* and have anchor points every 50 ft.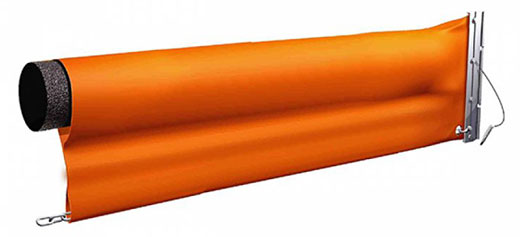 Containment Boom Features:
Constructed using 100% RF Welds.
High-tensile-strength aluminum end connectors are universally compatible.
Flotation segments are 3 ft long for superior wave conformity and ease of handling and storage.
Designed for deployment and standard spill containment in a wide range of situations.
Available in heights from 10 inches to 36 inches.
Wide range of sizes available for any type of conditions or applications.
These are also available with inflatable flotation chambers.