Please contact us for an Ultra-Ever Dry Sprayer quote.

The Ultra-Mini Sprayer is a professional grade spray system that is great for countless applications of Ultra-Ever Dry. Itís disposable, recyclable, easy to clean, and, best of all, no compressor is needed. The Ultra-Mini Sprayerís venturi vacuum process pulls Ultra-Ever Dry from the refillable container and delivers a professional-grade spray stream to virtually any surface. Easy replacement and cleanup with interchangeable and disposable parts.

The Ultra-Power Sprayer is specially designed for applying Ultra-Ever Dry. This multipurpose sprayer is ideal for a wide range of larger projects. The Sprayer provides the user with maximum control and minimal overspray. Outstanding features include a fast, threepattern changing system, a thumb-control paint-flow dial, a one-quart wide-mouth paint container, and an angled pick-up tube for overhead or downward spraying. Clean up is quick and easy.
PDF Flyer of the Ultra-Mini Sprayer and Ultra-Power Sprayer.
FOR INDUSTRIAL USE ONLY. NOT AVAILABLE TO CONSUMERS AT THIS TIME.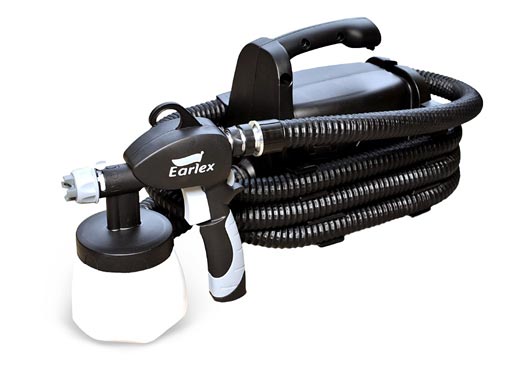 Ultra-Power Sprayer