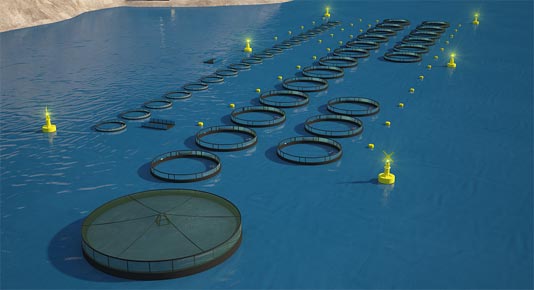 Clear navigational aids for aquaculture sites such as maritime
buoyage and synchronised boundary lighting.

Sealite and Nelco Marine have a full line of marine solar navigational lights, mooring and navigational buoys for Aquaculture businesses. Such aquaculture business includes fish farming, shrimp farming, oyster farming, mussel farming, salmon farming, algaculture (such as seaweed farming, and the cultivation of ornamental fish). Other aquaculture businesses include aquaponics and integrated multi trophic aquaculture business both of which integrate fish farming and plant farming.