Tools & Hardware Required
Half Couplers, Nuts, Wrench
Assembling your Snap Dock handrails:
1) Place Half Coupler in top pockets of locations where handrails will be connected with bolts facing out.


2) Place Half Coupers in lowest railing holes, loosely attached. Tilting the handrail at a slight angle away from the top of the dock, place the bottom connectors up and into the bottom pockets.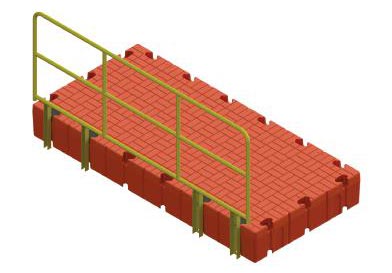 3) Once the Half Couplers have been placed into the bottom pockets, bring the rail fully upright so the bolts protruding from the top pockets go through the rail slots.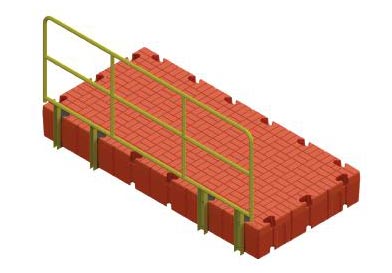 4) Install nuts on bolts and tighten. Do not overtighten.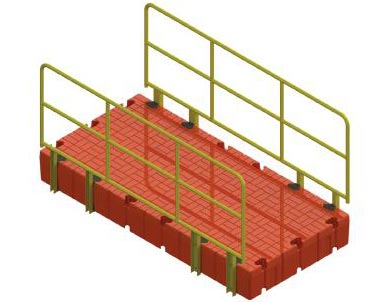 5) Repeat for additional handrails.