SNAP DOCK FLOATING PLATFORM


Please contact us for a Snap Dock Floating Platform quote.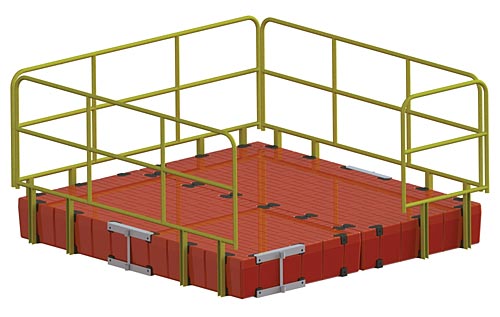 Easy Installation - The modular walkways are designed so that one person can install them with the use of a forklift and a wrench or an impact gun.

Stackable - Sections stack on top of one another for reduced storage footprint and shipping costs.

Modular - The above surface float is designed to add or subtract buoyancy modules based on your specific project requirements. This allows you to have a customized solution at a cost effective pricepoint.

Other Great Features:
Tough, crack resistant, UV inhibiting polymer resin ensures a long life
Optional handrails and grating for a safe walking surface in ice
Slip resistant surface
Anchor points
Optional dock cleats to tie up a boat
20 stainless connection points molded into the float surface
Tech Specs:
Buoyancy (per platform, 2 modules): 5,832lbs / 2,645kg at full submersion
Weight: 516lbs / 235kg without handrails
Dimensions: 120" x 120" x 15" per platform
Available Colors: Tan or orange are standard; custom colors by request
Click here for product brochure.
Click here for assembly instructions.
Click here for handrail assembly instructions.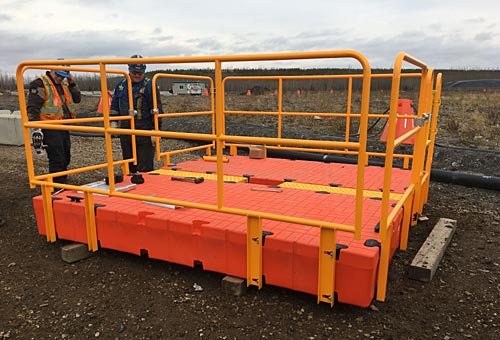 ---
Please contact us for a Snap Dock Floating Platform quote.
Related items that you may need. Click to view.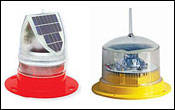 Sealite Solar Lights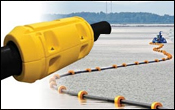 Pipe Floats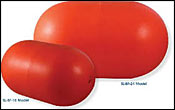 Barrier Floats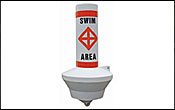 Regulatory Buoys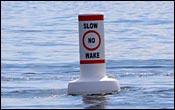 Inland Waterway Buoys